America's Islands

You may have to double click "back" to return to this page




St. Croix Map - shows all the Estates, roads, bays etc. This is a detailed map that will help you reference the neighborhoods (Estates) named in our listings.

Map of St. Croix Condos - This is a drawn map showing the general location of St. Croix's condominiums.

Mortgage Lenders St. Croix has several Mortgage Lenders, including Banks and independent Mortgage Brokers. The following two links are here for your convenience and comparison: Schaffer Mortgage Corporation (Stateside) , Capital Mortgage Services (lender that does construction loans too), Buccaneer Mortgage ,

Food, Fun, Lodging,Travel etc: check out: http://www.gotostcroix.com and http://www.visitstcroix.com/ .

Cost of living in the U.S.V.I : http://www.vimovingcenter.com/cost_of_living/#

Mr. Businessman, if you are interested in how you can drastically reduce your taxes by relocating to St. Croix, click here: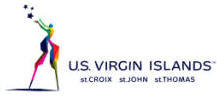 The U.S. Virgin Islands Economic Development Authority
St. Croix real estate summaries: as of October 2022 we have 169
Homes , 67
Condominiums , 433 plots of Land and 83 Business listed for Sale on beautiful St. Croix in the US Virgin Islands. House and Condo prices have stabilized (click on the Newsboy on the lower left side of the screen). When it comes to Virgin Islands Real Estate it's a Buyers' market on St Croix for homes listed above $1 million and a Sellers' market for the lower priced homes - again, check out the Newsboy to see the latest reports and graphs.
So, start scrolling and clicking on the buttons to the left, and when you are through click here: Joe@stcroixagents.com and we will rush you a package. Please include a mailing address, we can't do this over the net yet. If you are interested in St Thomas or St John we can refer you to a top agent who will work with you to find your new island getaway.
Tons of information including Schools, Clubs, Entertainment, Sports, you name it at www.american-virgin-islands.com . You'll want to know about the market here before you buy. If you are interested in St Thomas or St John we can refer you to a top agent who will work with you to find your new island getaway.

HOUSES! magazine is one of the best sources for properties in the USVI, you can get a free copy by e-mailing us your mailing address. Please call Joe or Julie at RE/MAX St Croix about any property you see there: 1 340 773 1048 or toll free 1 800 511 6361, or e-mail us at Joe@stcroixagents.com

Okay, so you want to know more about our wonderful island? Just click on the links to Visit St. Croix, or Go To St. Croix above. Don't forget to come back here and e-mail Joe and Julie for a package and a newsletter. We're sure you will want to keep abreast of the Market. For example, when the new Casino opened it immediately started attracting buyer's to our gorgeous East End. Homes and Condos are selling briskly, and although prices are heading up, St. Croix prices are still the lowest in the Caribbean. We have a way to go to catch up to St. Thomas and St. John. Some condominiums, like Coakley Bay and Schooner Bay have seen sizeable increases in price and are still selling well. Buy now and enjoy the boom. Land, land, land. If you think you might want to build on a site overlooking the Caribbean we've got your lot. We also have plenty of good builders and architects to help you. Want a package? Click on the e-mail link (in bold blue letters). Hope to see you down here.
Frequently asked questions:
Will I have to quarantine my cat or dog? So far, there is no requirement. Perhaps there are some animals that need to be quarantined but not Fido and Sylvester. However, your little friend must have proof of his or her latest vaccinations.
Does it get cold? Come on, doesn't it get even a little cold? Don't think about going into the home heating business here. If you want a fireplace in your home you might want to consider air conditioning also.
Do I need an Island partner to own a business? Wrong place. Our neighboring islands are foreign countries. We are the good old USA with a zip code and all.
If you have another question please e-mail or call. It will be our pleasure to answer it.

Who is Team San Martin?
Joe San Martin, CRS,CRB,GRI,e-Pro, RE/MAX Hall of Fame - Broker/Founder
Top producing St. Croix realtor. Joe knows this island!
Julie San Martin,CRB - Broker/Founder
Truly a "rocket scientist" as team manager Julie keeps the entire process running smoothly.
Whitney Youngen, Virtual Assistant - Helping to make it real for you
What St. Croix homebuyers and sellers are saying about Team San Martin
"You responded promptly to every inquiry. You said you'd find us the perfect house and you did."
"We really appreciate all the phone calls you made and all the recommendations you gave us… You really made our move here a stress-free experience."
"Your honesty and knowledge of this area really made our first-time selling a good experience. We realize we can really count on you."
"We especially appreciated your attention to detail, professionalism and patience in guiding us through the closing process."
"As someone who has worked in the real estate field for over 15 years… I can say without a moments hesitation that you provide the highest quality of service I have ever encountered. I intend to recommend your services to anyone who asks me about buying or selling real estate in St. Croix."